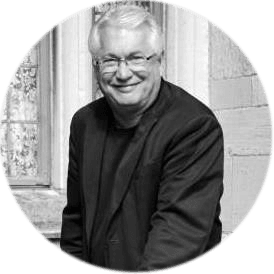 Pastoral Counseling
Dr. John Neyman Jr, MA., Th.D., BCPC
Pastoral Counselor/Therapist
By Appointment
​at First Baptist Church
105 S Pike RD, Ste 202
Sarver, Pennsylvania 16055
(724) 812-5311 ​
​neymanllc@gmail.com
Contact 724-712-9449 or neymanllc@gmail.com
​John Neyman is a Theologian and Therapist specializing in Anger Management, Anxieties Disorders, Depression, ADHD, OCD, Autism, Parenting Skills, Marriage, Grief Counseling, Addictions, Eating Disorders, PTSD and Music therapy. John is also a Behavioral Therapist, and Behavioral Support Specialist working with special needs individuals of all ages.
John Neyman has over 34 years of experience as a Therapist and Behavioral Therapist. He is a graduate of Liberty University with a MA and a Doctorate in Theology from Faith Christian University.
​
John does not just sprinkle verse in his Christian Counseling. He derives his counseling from Scriptures and uses the nouthetic counseling approach. He will provide a Biblical framework for his patients to restructure their lives from God's view point.
John Neyman owns and operates The Renewed Life Counseling Center and the Renewed Life Christian Counseling Center.
John Neyman has presented at public schools and to general audiences speaking on the topics of Special needs children and adults in the IDD programs. He provides extensive training for staff and is very effective with working one on one with individual needs.
John Neyman is an interactive, solution-focused therapist. His therapeutic approach is to provide support and practical feedback to help clients effectively address personal life challenges. He integrates complementary methodologies and techniques such as CBT, Reality Therapy, Strength Based, Evidenced Based Techniques, and most of all the Sacred Writings—the Bible to offer a highly personalized approach tailored to each patient.
With compassion and understanding, he works with each individual to help them build on their strengths and attain the personal growth they are committed to accomplishing.
Certifications & Awards: Board Certified Pastoral Counselor, Cambridge Who's Who
Additional Training: Autism, FBA, Behavioral Specialist,
Professional Activities and Memberships: AACC
Book Project: John Neyman is writing a book demonstrating that anxiety disorders are behavioral and can be resolved as a behavioral problem in a cognitive manner using science and the Scriptures.